Wow, another month has already gone by! Happy belated holidays to everyone! I kept meaning to post about some of the Christmas things we were doing throughout the month of December, but time got away from me. I know I said it before, but I thought I was going to have SO much time on my hands once Maren was in school! So it's just going to be one really long post summing up an entire month!
December was a month of fun stuff for the Wehri family. We were really excited to celebrate Christmas this year because Maren was really into it. We have a few traditions that we always do, but we started out with a new one. Back in the fall I purchased "The Elf on the Shelf" for Maren. Friends have sworn to me that having this little elf (who I think looks a little creepy) has made their children behave rather well leading up to Christmas. I figured why not give it a shot, I welcome having something else in my repertoire that I can use to get her to listen.
The elf comes with a book and supposed to make its appearance right after Thanksgiving. The elf watches your child all day and then leaves at night after they go to bed to report to Santa on their behavior. Oh and I am leaving out the most important part, its up to mom and dad to move the elf each night to a different spot in the house. I admit now that Jonathan and I forgot to move her a few times or remembered at the last minute, but thankfully Maren didn't catch on. I predict as she gets older we will need to get better at it. The other fun thing about trying to find new places for the elf each night was that they had to be high enough so Maren couldn't touch it, because if she touched it the magic would go away and it wouldn't be able to fly to Santa every night. It made for some very interesting and creative spots.
We also had to name the elf, Maren decided on Twinkle Twinkle, mainly because she had just been singing that song before we read her the book. I will say that having Twinkle Twinkle around to remind her to listen was helpful. We would remind her that Twinkle Twinkle was watching and that unless she wanted her to give Santa a bad report she better stop doing x,y,z. There was one time that I even went up and had a conversation with Twinkle Twinkle (yes, I was talking to a fake elf) about something that Maren was doing to which Maren then started crying, "Mommy no, don't tell Twinkle Twinkle!" That right there folks made it worth every cent! Unfortunately I forgot to take pictures of our beloved Twinkle Twinkle, but here is an image from the net in case you aren't familiar with the elf.
Our next tradition was cutting down the Christmas tree. We have done it every year since moving here, so this would be year #3. We love going and picking out a tree and cutting it down. I love the way a fresh Christmas tree makes your house smell! We found the perfect tree, despite Maren's bad attitude at the beginning. For some reason she was just not very pleasant. Eventually she warmed up after we got her a rather large cookie and took a hay ride around the tree farm.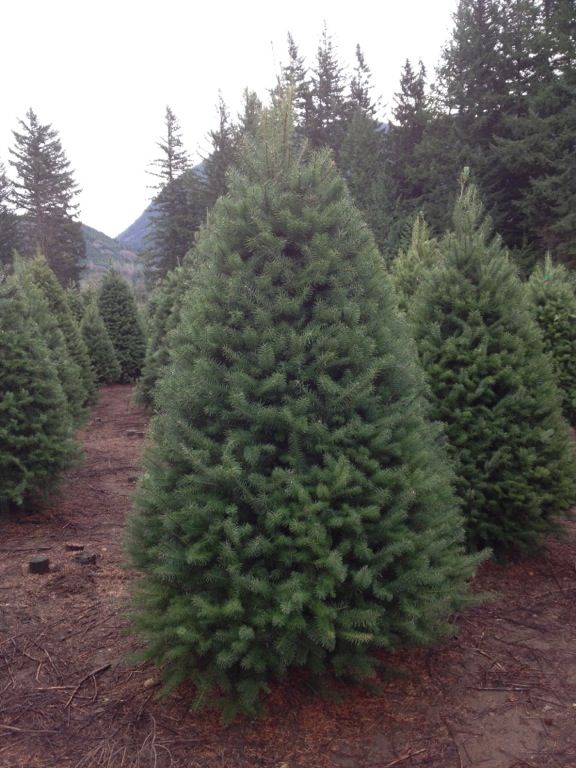 The 'perfect' tree!
Mommy trying to get a cute picture with a crabby kid...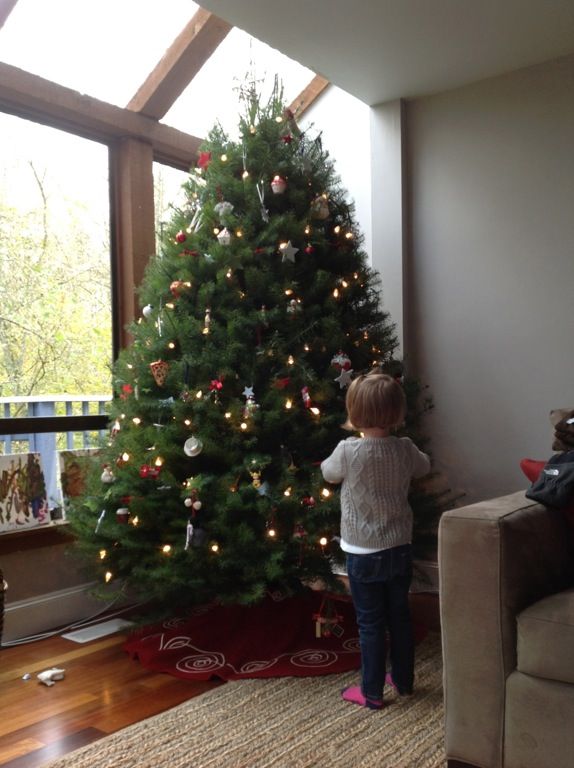 Maren helping to decorate. She really loved decorating this year. She loved looking at each ornament and finding the right spot for it. She did really well with not touch them too much either. We only
Finished tree! So pretty!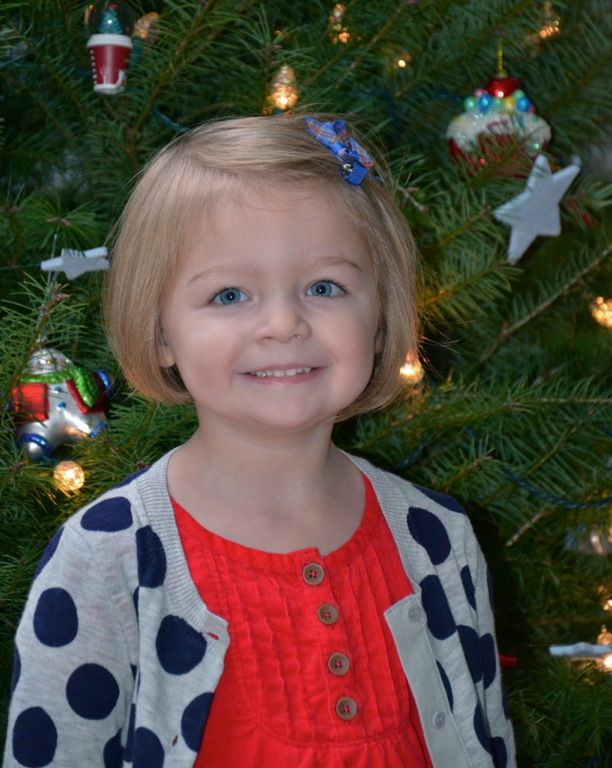 A shot of M by the tree at some point, she is actually doing a cute smile here, a miracle.
We also went to a kids showing of the Nutcracker ballet. We went with Maren's friends Eva, Olivia, and Oliva. It was so cute, the girls loved it. Then we went out to lunch afterwards. I tried to get picture of them all seated, we had front row seats, but they all came out too dark and blurry. M did pretty good during the performance. She was a little chatty at some points, but overall good.
On to more December fun!
Maren and Jonathan made this adorable gingerbread house from Trader Joe's, it was only $7.99 and came with everything you needed!

Christmas Eve and Christmas.
Maren has been super excited about Christmas morning for weeks. Jonathan and Maren always make sugar cookies together for Santa, they love it. I love watching them make them together, its so cute! We also always do a letter to Santa. This year what she really wanted was a Snow White dress and race cars. Santa came through for her this year!


Getting ready for Santa!
Onto present opening!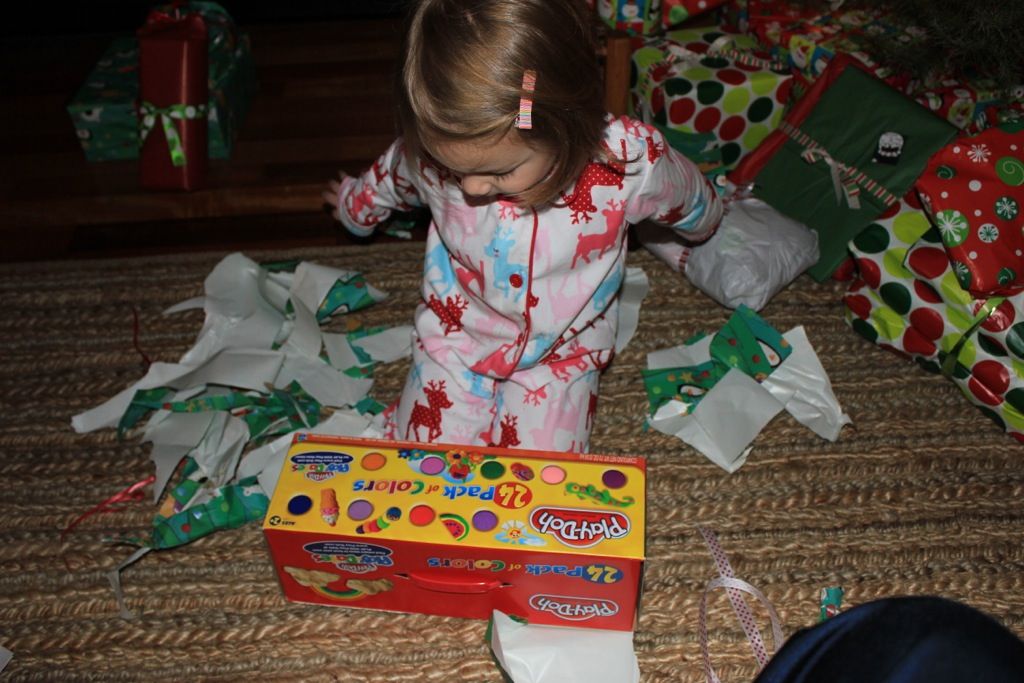 A 24 pack of Play-doh, oh boy! This kid can't get enough Play-doh!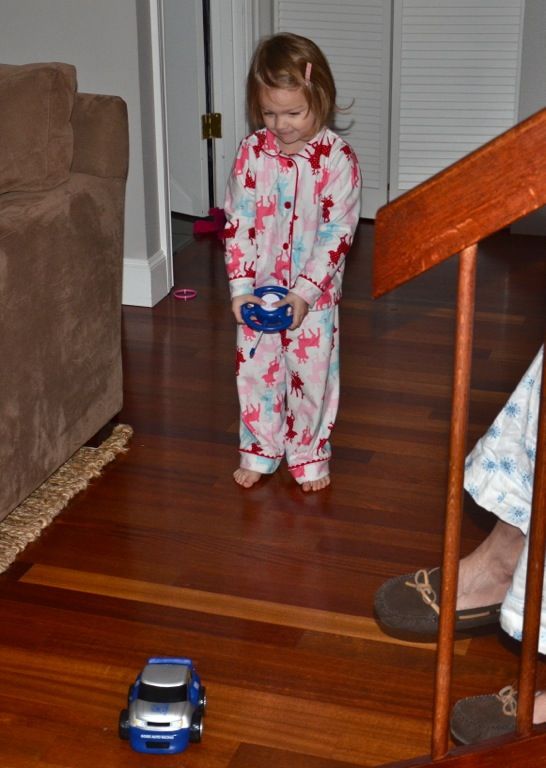 Cool, a remote controlled race car!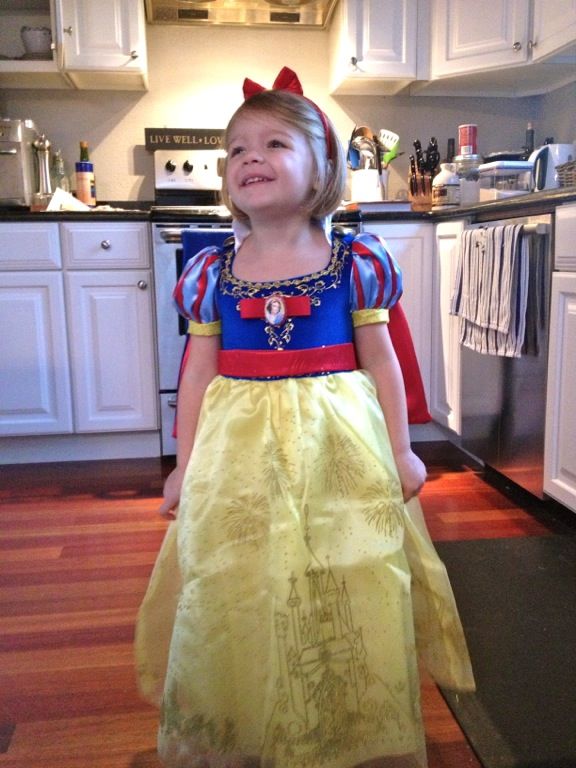 Our little Snow White, so happy.
The other really popular gift, the Little People Disney Princess Castle, they sing and everything so much fun!


The obligatory family picture, or the attempted one. You take so many to try and get a decent one.
We had a fabulous Christmas with family and friends and we hope you did too!