This past weekend was Jonathan's birthday. We had planned on going up to Leavenworth, a local Bavarian wonderland, for Oktoberfest. Upon further investigation we decided this wasn't the best place to bring our 3 year old. Lot's of drunk people running around, probably not so much fun for her and to be honest us. Yes, I think we are officially past that phase of our life. We really just wanted to check out the town. Apparently Christmas is a good time to go when the town is all decorated, so I think we will shoot for that.
So, what do you do when your plans fall through?? Well you take your child to a fall wonderland, otherwise known as Remlinger Farms. There are kiddie rides, horse rides, a train, and of course lots of treats. Jonathan took one for the team, but Maren had so much fun. We tried to make it up to Jonathan by buying him a homemade pie from the farm, stopping at a winery for a tasting, and then dinner at a brewery. Everybody wins. Especially when Maren decided that Jonathan should share his birthday with him so she could have another birthday party and treats. She was a little disappointed that Jonathan didn't want cupcakes though.
We tried to get some cute pictures of her at the farm. I feel like you take so many and end up with so few. One of these days I will learn how to use my camera better, a goal for 2013!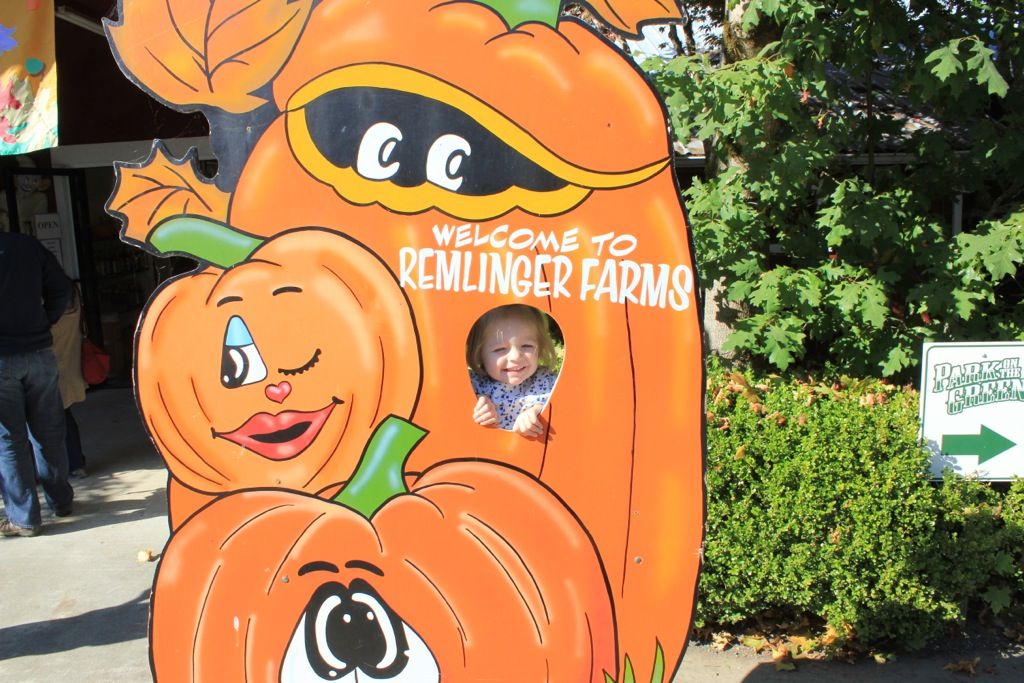 Not the best pic of M, but had to be included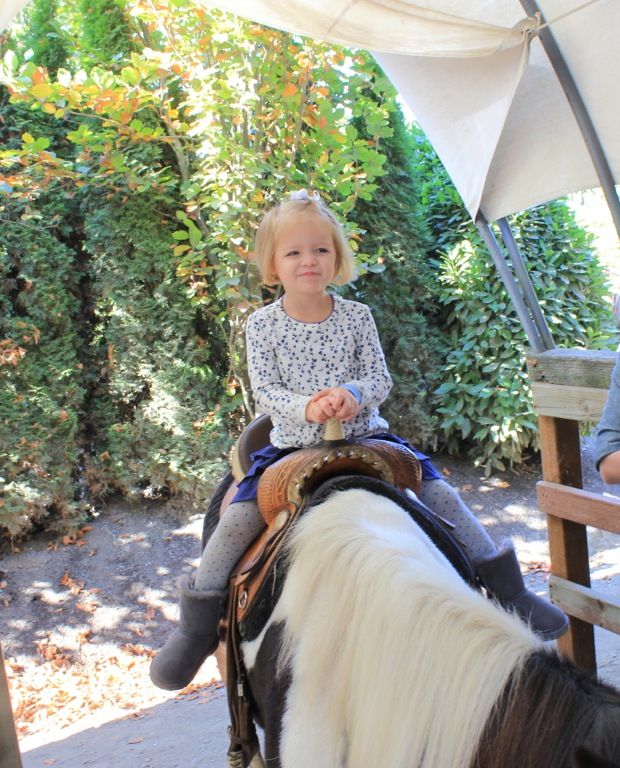 Maren's first pony ride, Apple the horse. She LOVED it!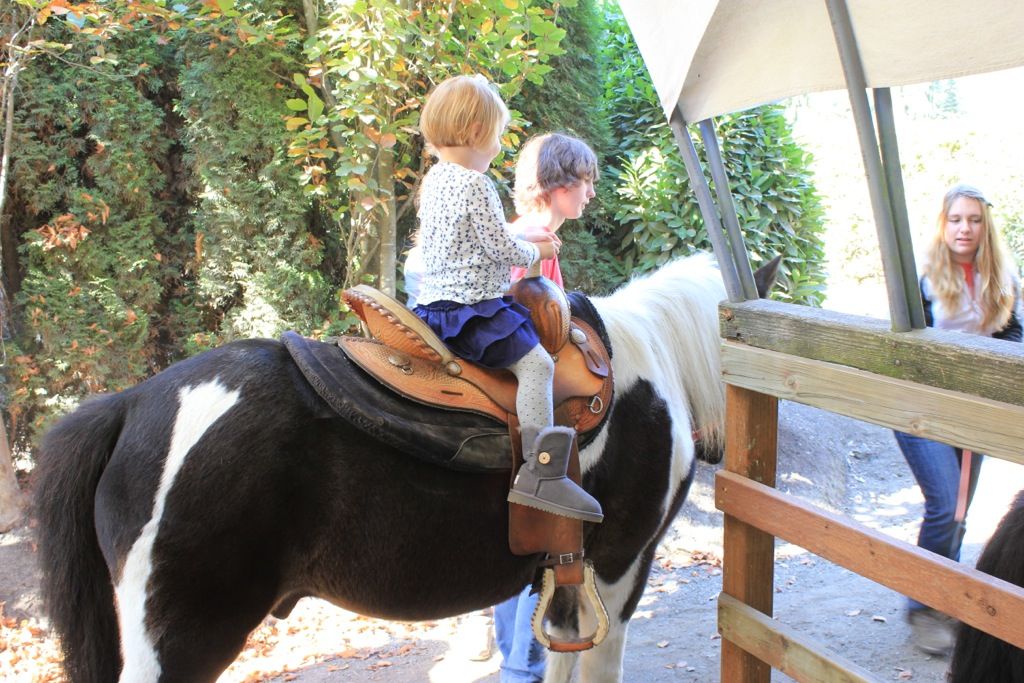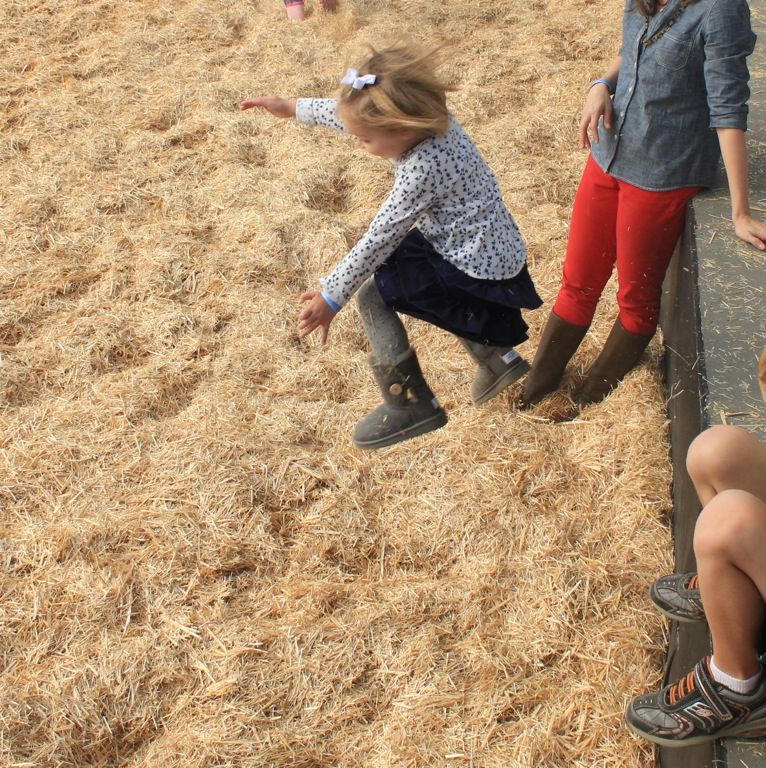 Hay bounce. Lots of hay on top of mattresses = tons of fun for M. She would have stayed and done this all day. Her leaps kept getting more and more air. It was fun to watch. This kid has no fear.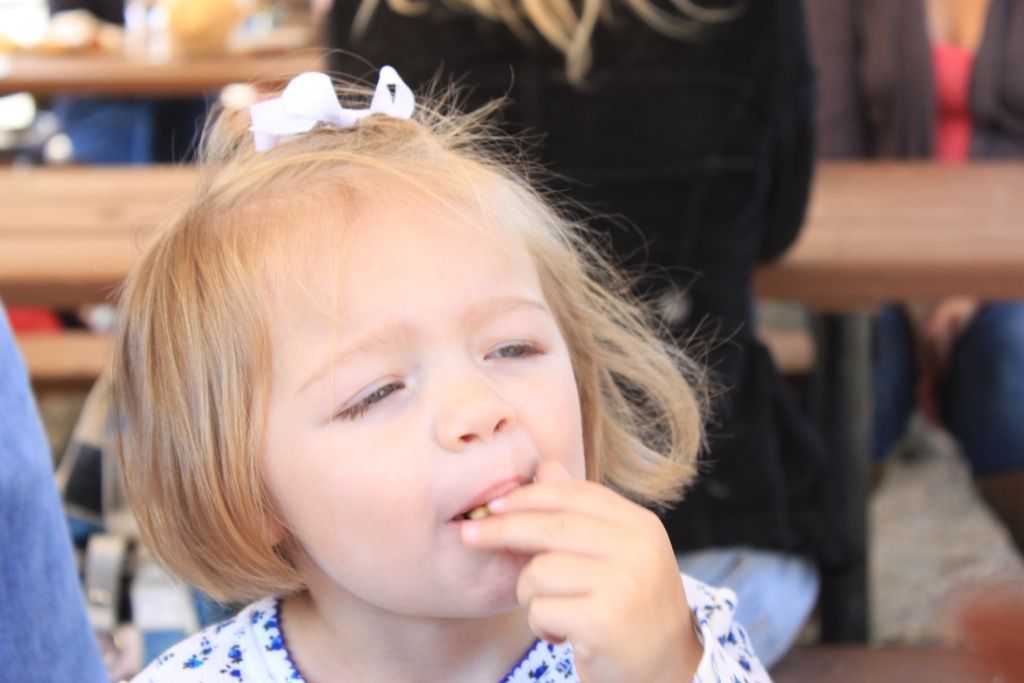 Taking a break to have some kettle corn, yum!
This carousel was her favorite ride, she did it 3 times. The horses swung out a bit, which she thought was super fun.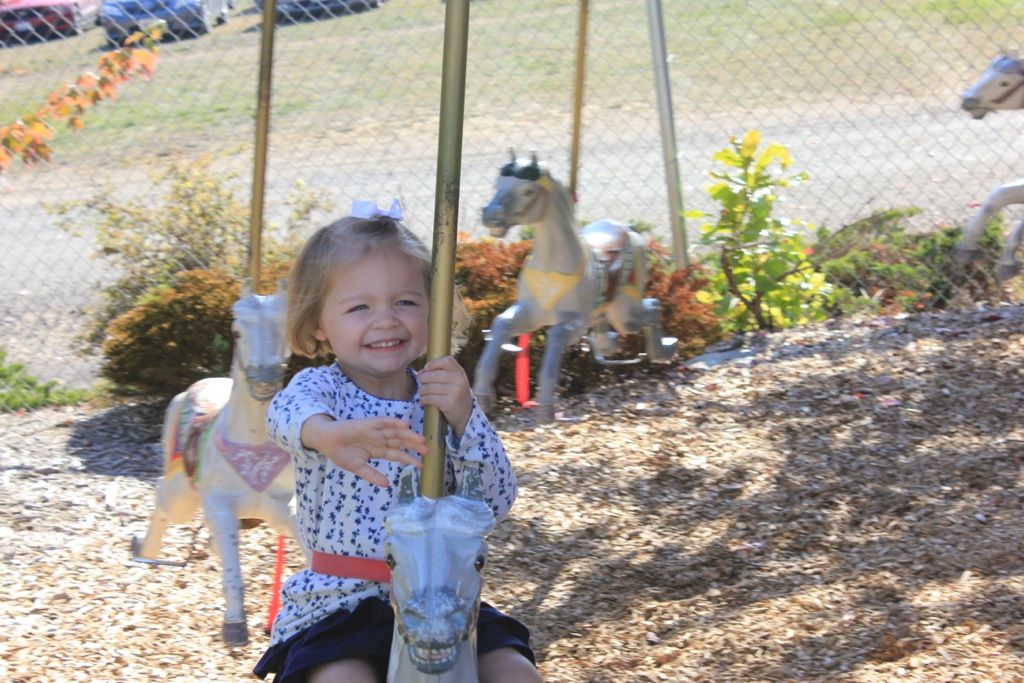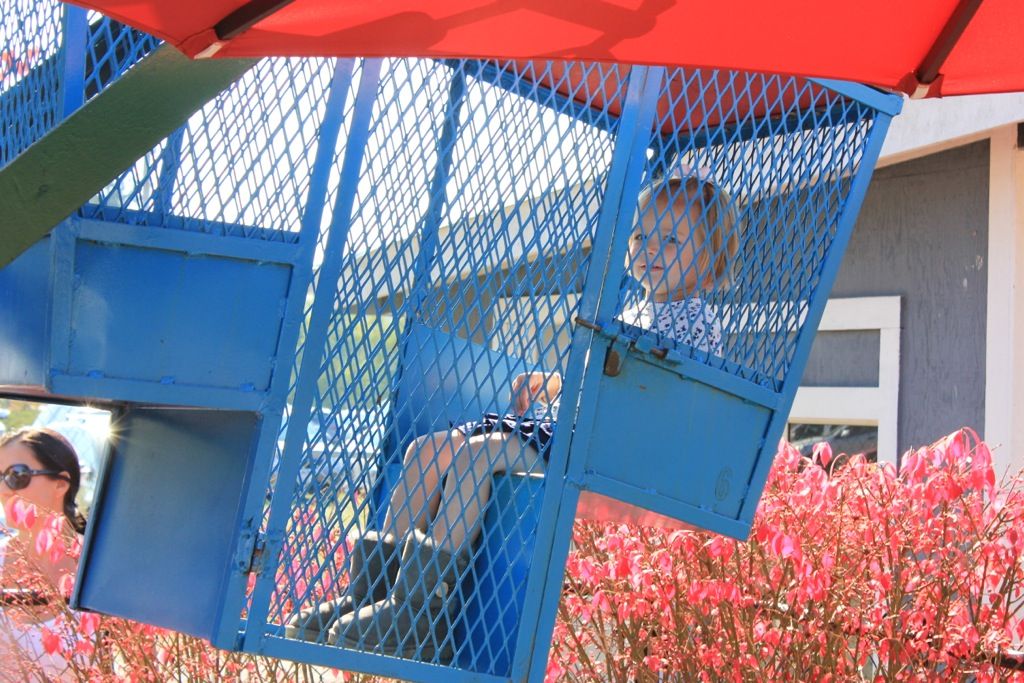 Riding the mini ferris wheel. We didn't know how she was going to do with this one, looked a little scary to us. She did great, despite the fact she looked like she was locked in a cage!
As I write this the rain has returned. I shouldn't complain though, its been almost 3 months without any major rain. It's a good thing we did this last weekend. Here's to some more happy fall outings!